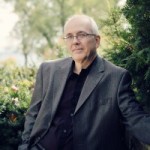 The above line, "Plan for Longevity, not Retirement," I have borrowed from Mark Venning, who runs a website about longevity and entrepreneurship at ChangeRangers.com. His latest post, Found Your Findependence?, is about this site's philosophy about financial independence.
In fact, it was Mark who inspired me to add the "Longevity and Aging" section here at the Financial Independence Hub. We share the belief that the baby boomers approaching the traditional retirement age — and their successors — may live a lot longer than many have planned for.
Let's retire the word retirement!
If anything should be retired, it should be the word retirement! Apart from his interest in longevity, Mark is a guru to would-be entrepreneurs: even old codgers like me who preferred to try life outside the corporate womb only once a modicum of Findependence had been established. Of course, younger folk who wish to embrace the kind of Change Mark embraces may not need to wait that long.
You can find some of Mark's recent posts tucked below this section, along with some Agenomics blogs from Lee Anne Davies. Hopefully we'll be seeing the odd blog from them in the near future but by all means go check their sites out, especially if you agree Findependence means planning not for Retirement, but for Longevity.