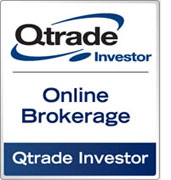 Online discount brokerages are an important element of what I have called the "Findependence Day" strategy, coupled with ETFs and fee-for-service financial planners. The rise of robo-advisers provides a slight variant but picking a good discount brokerage is still a solid way to control investment costs and have control over implementing your strategy.
During my full-time stint at MoneySense, we launched an annual review of discount brokerages running in the summer and ETFs early each year, both spearheaded by Dan Bortolotti, as well as an online directory of fee-only planners, to which we link in the "Getting Help" section.
Still, Rob Carrick's annual rankings at the Globe have been around the longest and many investors look to it for guidance. You can find the latest survey in the Globe today, or online here.
After two years in the top spot for Virtual Brokers, Qtrade is again number 1, with Virtual narrowly falling to number 2. Questrade is 4th.
BMO in third, leading bank discount brokerages
At MoneySense, where the rankings were picked by a group that included Morningstar Canada, Surviscor and Bortolotti, there was a feeling that convenience  was important, typically meaning having all your banking and investing functions under one roof; as a result, since most Canadians tend to do their daily banking with one of the big six banks, bank brokerages often ended up rated higher than some of the independents, however much the latter may have had a technical or pricing edge.
Even so, the banks don't do badly in the Globe roundup. This year BMO InvestorLine was third , RBC Direct #5, Scotia iTrade and TD Direct Investing tied for #6, National Bank 7th (I'd say 8th given the tie in front) and CIBC Investor's Edge 8th (really 9th, IMO).
BMO wins Morningstar's award
Note that BMO was voted the best online brokerage at Wednesday evening's Morningstar Canadian Investment Awards. Our comment on the event and a link to a piece summarizing the winners can be found here.
P.S. Check out this decision-tree graphic (from Rob Carrick) to help choose an online broker. We'll put up a separate new post on this later today.