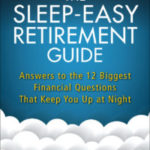 My latest MoneySense Retired Money column is one of the first review of financial writer David Aston's first book, The SleepEasy Retirement Guide. The subtitle bills the book as answering "the 12 biggest financial questions that keep you up at night." Click on the highlighted text to retrieve the full column: Good News — Your RRSP is probably in better shape than you think.
Aston is a long-time freelance financial writer, and is also a MoneySense writer. I got to know him when I was the editor and always enjoyed editing his popular Retirement column in the magazine. Now 63, after a corporate career spanning management consulting, corporate financial planning, and operations, Aston turned to financial journalism, which he has now been doing for 12 years.
As I note in the review, I had a small role to play in the creation of this book, since I introduced David to the publisher: Milner & Associates Inc., which is also the publisher of Victory Lap Retirement, coauthored by myself and Mike Drak.
In the case of Aston's new book, I have to say it seems to have been a good piece of literary matchmaking. In due course, we hope to run some excerpts and/or blogs from David here on the Hub.
A nice feature of the book are the many charts and tables that spell out just how much money you need to accumulate to retire at various ages, whether a "barebones" el cheapo lifestyle, or a high-end luxury one defined as $100,000 in annual income for couples ($80,000 for singles) or the vast swath of retired lifestyles in between. Whether you're single or half of a couple, all the numbers you need to project finances into your future golden years are there. For most of the calculations in these charts, Aston created simple Excel spreadsheets.
No need for $1 million unless you want a deluxe Retirement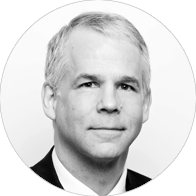 And, as is often made clear at MoneySense.ca, you don't necessarily need $1 million to retire, although you will need that much and more if you are counting on a deluxe retirement with all the bells and whistles (exotic travel once or twice a year, two cars in the garage, eating out regularly, etc.).
But he says a "basic" retirement at age 65 can be achieved with just $200,000 for a couple or $375,000 for a single. Through most of the book, Aston makes a conservative estimate of $18,000 a year coming to each retiree via the federal government (typically CPP and OAS), with the rest coming from investments in RRSPs, TFSAs, non-registered accounts and other sources (ideally but increasingly rarely, from employer-sponsored Defined Benefit pension plans.)