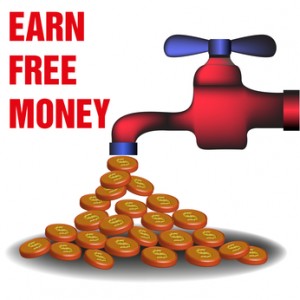 Two of my seven eternal chestnuts of personal finance (from a MoneySense blog in August) is never to turn down "free money" from either Government or your employer.
In a piece in the Financial Post Wednesday  Barbara Shecter reports on a Sun Life Financial finding that employees are not taking advantage of up to $3 billion in corporate pension plans and programs whereby employers "match" contributions.
Defined Contribution (DC) pensions can match top-ups that amount to between 3% and 6% of total earnings. Roughly a million are in DC pensions.
Remember, if your employer offers a company pension plan — especially if they will "match" your contributions — take them up on the offer!