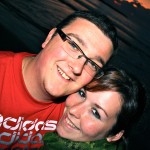 They say one example is an aberration, but two is a trend. If so, this week's posts here at the Hub and sister site Findependence Day indicate a growing pattern: the millennial generation is picking up on the "Findependence" meme and taking steps to establish early Financial Independence.
They don't talk about classical "Retirement" decades hence but instead have set their sights on financial independence in their 30s. For both of them, real estate is an early ingredient. And both give credit to the book, Findependence Day, for being inspired to do this. (One of the central tenets of the book and new e-books is that the foundation of Financial Independence is a paid-for home.)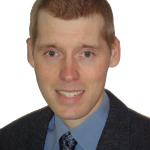 Earlier this week, the Hub posted Sean Cooper's blog on how he plans to be "findependent" by age 31.
And today, Friday, another millennial — Saxon Funk, pictured above — describes how he too plans to parlay frugal living and real estate into early Financial Independence. Saxon even noted that at 28, he is the same age as when Findependence Day protagonist Jamie began his 22-year journey to Financial Independence.
There must be many more millennials out there who have similar aspirations. We'd love to hear from you and join our community. Please come over to the Hub, register, and email us at jonathan@findependenceday.com to tell us your story. Hopefully, you can help to inspire your less financially literate peers.