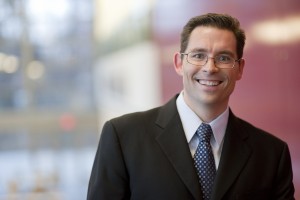 Low interest rates are a secular rather than cynical phenomenon, and can be expected to stay with us for the rest of the decade, according to Vanguard global chief economist Joe Davis.
Speaking on a conference call to journalists Wednesday, David said that while the U.S. federal reserve will soon initiate "Lift-off"  on interest rates, this will be followed "by a potential pause around 1%." He termed this a "dovish tightening" that will remove some of unprecedented accommodation that's occurred since the global financial crisis.
"In our view, there is a high likelihood of an extended as in interest rates at, say, 1%, that opens the door for balance-sheet normalization and leaves the inflation-adjusted federal funds rate negative through 2017."
As a result, Vanguard's outlook for fixed income "remains positive, yet muted … our 'fair value' estimate for the benchmark 10-year US Treasury yield still resides at about 2.5%, even with a Fed lift."
US equity bull market likely to persist for some time
Vanguard's medium-term outlook for global equities is "guarded" in the 6% to 8% range but "our long-term outlook is not bearish … Despite our more muted outlook for stocks, the ongoing U.S. equity bull market is likely to persist for some time."
On asset allocation, Davis says the global crosscurrents of not-cheap valuations, structural deceleration and near-0% short-term rates imply a "more challenging and volatile" investment environment. Despite this, "Vanguard firmly believes that the principles of portfolio construction remain unchanged, given the expected risk-return trade-off among asset classes. Investors with an appropriate level of discipline, diversification, and patience are likely to be rewarded over the next decade with fair inflation-adjusted returns."
10-year balanced returns 5 to 7%
Davis says 10-year expected returns for balanced portfolios range from 5 to 7%, lower than historical averages. The outlook for global equity risk premium "remains formative," with an expectation of nominal 10-year returns between 6 and 8%.
Bond returns will be muted, tending to run between 2 and 3% nominal annualized over 10 years. Davis says the ECB and Bank of Japan "may not raise rates this decade."