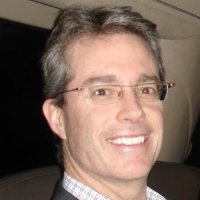 As my article in this morning's Financial Post reports, one-year-old automated investment service Wealthsimple is acquiring 28-year old Canadian Shareowner, which was the first robo adviser to set up shop in the Canadian market.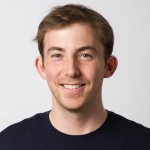 Details can be found online at FinancialPost.com under the headline Millennial-focused Wealthsimple to buy boomer Robo-adviser ShareOwner, its first acquisition.
The new combined entity has 10,000 clients and $400 million under management.
Here's the press release:
EMBARGO: 5AM ET DECEMBER 2, 2015
Fintech leader Wealthsimple acquires online brokerage pioneer ShareOwner
After launching in September 2014, Wealthsimple now manages over $400 million for 10,000 clients.
TORONTO, December 2, 2015: Wealthsimple, Canada's leading online investing service, announced it has acquired Canadian ShareOwner Investments Inc. ('ShareOwner'), the country's first automated investment manager. The acquisition is another example of the growing Canadian financial technology sector continuing to encroach on incumbent players. Wealthsimple now owns one of the 14 discount brokerages across the country, joining RBC and BMO among others.
The combination will uniquely position Wealthsimple as the only automated investing service that controls the end to end investment experience for clients, from trade execution and custody to portfolio construction and advice, enabling future innovation across every element of investing.
"This deal accelerates our mission to make smart investing accessible to everybody," said Wealthsimple CEO Michael Katchen. "It means we can move faster to bring innovation to Canada's financial industry, and we're adding complementary technology, like fractional shares, that will help deliver a superior experience to our clients."
ShareOwner has been providing independent investment education and low-cost investing services to retail investors since 1987. Over the last 3 decades, ShareOwner has launched notable innovations like fractional shares, dividend reinvestment programs, and model portfolios. Following the acquisition, ShareOwner will continue to operate its popular discount brokerage under the leadership of CEO Bruce Seago. In addition, it has started supporting some back office operations for Wealthsimple.
ShareOwner CEO Bruce Seago said, "The partnership with Wealthsimple means ShareOwner can continue to innovate with increased speed and confidence. Our existing clients can expect the same great service and support they've always enjoyed."
The transaction is subject to standard regulatory approvals.
About Wealthsimple
Wealthsimple is Canada's leading online investment manager, making smart and simple investing accessible to all Canadians with low minimums and low fees. Their on-demand financial planning services and investment advice educate clients and keep their investments on track. Founded by a team of financial experts and technology entrepreneurs, Wealthsimple is currently registered and operating in every Canadian province and territory. Wealthsimple is backed by Power Financial Corporation, a publicly-traded management and holding company. To learn more, visitwww.wealthsimple.com.
About ShareOwner
Canadian ShareOwner Investments Inc. ('ShareOwner') has been providing self-reliant investors with a simple, flexible, and affordable way to meet long-term investing goals since 1987. ShareOwner is a member of the Canadian Investor Protection Fund (CIPF) and a member of the Investment Industry Regulatory Organization of Canada (IIROC). With ShareOwner, investors have access to full dividend reinvestment plans, including fractional shares, for more than 500 Canadian and US Stocks and ETFs.
For more information
Mallory Greene
(905) 751-6532
mallory@wealthsimple.com