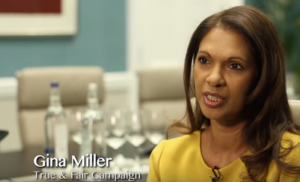 SensibleInvesting.tv recently released a free documentary that's a behind-the-scenes look at the multi- billion dollar investment industry.
Welcome to the second part in our series entitled How to Win the Loser's Game, which clocks in just under 8 minutes.
You can also access it at sister site Findependence.TV.
Although this is a 10-part series, each video can be viewed on its own and you can go back at any time to view what you may have missed. Here's part one.
Penny wise, pound foolish
Have you ever noticed how we will line up for gasoline if the price drops just a few cents, an exercise that will usually save us less than than $10?  We look for price drops at the grocery store and can't wait for Black Friday, Boxing Day or Super Bowl weekend to give a discount on that big screen TV.
Yet few of us know what we are paying when it comes to the fees we are charged for our investments and perhaps even fewer people seem to care. This is due in large part to the fact that our retirement may be so far away, but those fees can have a significant impact on the overall return.
The video looks at British pension funds and shows the dramatic impact of investment management fees of 1.5% and 2.5%: the higher percentage consumes a much bigger chunk of the investment returns. The parallels to Canada's retail mutual funds should be evident.
After watching the video if you want to learn more, download the free guide, 12 Essential Ideas For Building Wealth.
Paul Philip

"If you are serious about investing and building wealth the video documentary series 'How To Win the Loser's Game' is a must-see. It's excellent." — Paul Philip, Financial Wealth Builders Securities