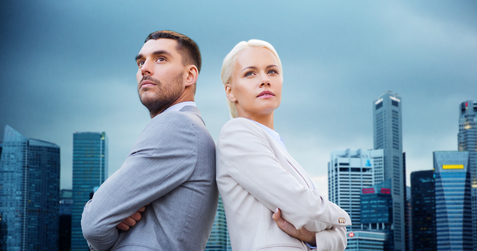 We've talked on the Hub before about older Boomerpreneurs (Baby Boomer entrepreneurs) but what about younger entrepreneurs? After all, Bill Gates and Steven Jobs made the leap into entrepreneurship while they were barely out of their teens. The Million Dollar Journey blog this week did a good piece on the Futurepreneur Canada programs. 
Beware however some entrepreneurs who may be getting rich on your desire to become an entrepreneur via real estate. Read this Boomer & Echo blog: Free Seminar — Learn How to Get Ripped Off.
And while we're on the subject of real estate, check out the Broke Millennial's recent blog on The Compromises Millennials Make to be Homeowners.
In Canada there has long been talk about expanding the CPP, or Canada Pension Plan. But most of the chatter in the United States has been about retrenching on social security benefits. Riding to the rescue is celebrity economist Paul Krugman, who argued this week in the New York Times the Case for Expanding Social Security.
But just in case you do fall short in saving for retirement, you can take heart from Jonathan Clements' article in the Wall Street Journal this week, arguing Why you will need less money than you think for Retirement. Of course, we here at the Financial Independence Hub don't much believe in the outdated concept of Retirement. We prefer the term Findependence, as anyone who frequents the Hub well knows. As for those broke millennials, they should read an older Hub blog that argues they should be shooting for Findependence, NOT retirement.
Findependence is certainly not the "do-nothing-at-all" permanent vacation that traditional full-stop retirement is. In a recent instalment of the Retirement Redux blog, Sheryl Smolkin describes how the next stop on her personal retirement journey is letting go of self-imposed blogging schedules. Know all about that, Sheryl!
Finally, if you missed this week's Hub blogs on my trip to Chicago, you can find them here: BMO Capital Markets chief investment strategist Brian Belski told investors The Secular Bull Market is Very Much Alive. And in the second day's keynote, broadcaster and author Andrew Busch fingered Janet Yellin as the most likely culprit in a macroeconomic whodunnit.