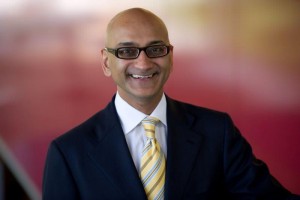 On Thursday night, the Canadian ETF Association (CETFA) celebrated the 25th anniversary of exchange-traded funds, the first of which began trading in Toronto before trading anywhere else in the world: the TIPs or Toronto 35 Index Participation Units were later merged into the iUnits S&P/TSE 60 Index ETF.
As this link observes, the actual launch date was March 9, 1990. That was almost a full three years before the first ETF was listed in the United States: the SPDR S&P 500 ETF (SPY)  on January 29, 1993.
At the gala event in Toronto commemorating this milestone, CETFA's new chair –Vanguard Investments Canada Inc. managing director Atul Tiwari, who recently replaced outgoing chair Howard Atkinson — passed along the following remarks by Vanguard founder, the legendary John Bogle:
John Bogle (courtesy of Vanguard)

"Next week marks the 40th anniversary of the first retail index mutual fund. At first it was a flop. Only $11 million received. It was nine years before a competitor created one. At the time indexing was only 1% of equity fund assets. They have grown since then. Today indexing is fully 34% of equity fund assets … broad market ETFs remain sound investments just as long as investors do not trade them. Staying the course with less exciting low-cost, broad-market index funds may not be the greatest investment strategy ever devised but the number of strategies that are worse is infinite."
Learning from our mistakes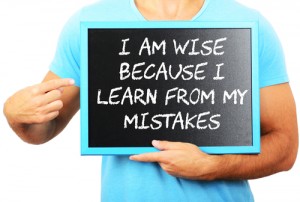 All week, MoneySense.ca ran a series of blogs, including a daily series by me about common mistakes made in saving, debt, real estate, investing and retirement (in that order).
While it wasn't billed as such, looking back on the series I see it collectively as a summary of the mistakes we all make on the road to Financial Independence (aka Findependence). This very much entails what MoneySense calls the "Ages & Stages" approach, and what I view as the natural financial life cycle of human beings.
In other words, we all start off in life pretty much the same way and financially progress through predictable stages. That's why my financial novel, Findependence Day (available in US and Canadian editions, details here), takes its fictional characters through a 22-year journey to financial independence.
The Hub's blogs are also organized in six ways, starting with the young graduate and his/her focus on debt repayment and hence frugality. Then it's on to saving up for a first home as marriage and children enter the picture: the Hub's second blog category is therefore titled Family Formation & Housing. Then we settle down for a long career in which we build wealth and gradually convert all our human capital into financial capital.
But that's really only half way through the life cycle. For many there follows what we call Encore Acts or Legacy Careers (the focus of our new book, Victory Lap Retirement), and then it's on to Decumulation & Downsizing, and finally Longevity & Aging.
With that chronological approach in mind, here are the links to the MoneySense "Mistakes" series that ran this week:
Monday: Biggest mistake in saving: not saving at all!
Tuesday: Debt repayment mistakes you're probably making.
Wednesday: Real estate mistake you're probably making.
Thursday: Investing mistakes you're probably making.
Friday:  Retirement saving mistakes you're probably making.
TFSA petition snowballing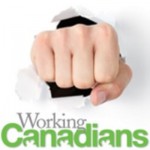 Speaking of retirement mistakes, the petition to preserve the $10,000 annual limit on Tax-free Savings Accounts (TFSAs) continues to attract names.
Background on this in Catherine Swift's Hub blog a week ago.
It's not up to me to reveal the petition numbers but they have been doubling each week since it was begun. And as anyone who knows the old tale of the rice on the checkerboard, doubling is the key to these things.
If you're not familiar with the legend, a creditor convinced a debtor to go along with the following  terms: put a single grain of rice on the first square of a  64-square checkerboard. Put two grains on the second square, four on the third, eight on the fourth, etc. As you may have guessed, by the time you hit square 64 (or even square 20!) there's not enough rice in the world to repay the debt!
So with the TFSA petition. According to Angus Reid, more than half of the country's 11 million holders of TFSA do NOT want the Liberals to keep their promise of almost halving the TFSA limit. That means at least 5.5 million Canadians should be supporting the petition.
As Catherine noted, it's not enough to just sign it yourself and leave it at that. To get the geometric expansion into the millions, we need every person who signs to influence at least six others to follow the lead, and to get each of THEM to do so as well. I already know of one financial advisor who had his entire office sign the petition. We need many more like that. But so far so good!
Book Reviews:  The Happiness Advantage; Learned Optimism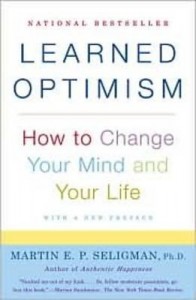 We often run full-length book reviews on the Hub but I am reading them faster than I can review them. So, starting with today as an experiment, I'm just going to flag books I think are worth reading, and provide a link to where they can be purchased. As I mentioned in my recent talk in Vancouver (Calgary is next weekend), two books on Happiness by Shawn Achor include The Happiness Advantage and Before Happiness.
Another related book I just finished is Martin Seligman's classic Learned Optimism. Turns out that optimists have more fun, win more often at sports, get elected to higher office more often and even make more money in the stock market.