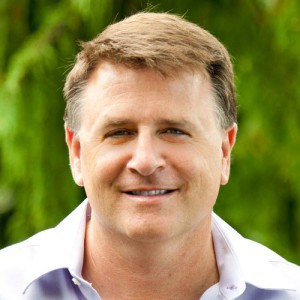 Apart from the small matter of a federal election on Monday, the big event this weekend for those of us who focus on Financial Independence is the fourth annual Canadian Personal Finance Conference (aka CPFC15), being held in the Appel Salon at the Toronto Reference Library. On Twitter, follow along throughout the day using the hashtag #CPFC15. Subway riders: check routes, some may be closed.
Highlights include The Wealthy Barber himself, David Chilton, delivering the keynote address Saturday afternoon. You can also find regular Hub contributor Robb Engen, who plays many roles, among them spearheading the Boomer & Echo blog. Just before Chilton is the Star's Ellen Roseman.
The event kicks off around 9 am, with the Globe's Rob Carrick scheduled at 9:15 am. Carrick has been described in previous editions of the conference as the PF writer most financial bloggers wish they could be: many yearn to be included in his influential web roundups. Rob was kind enough to include the Hub soon after its launch late in 2014 and I can attest to the reach of his column.
As for yours truly, I'm not scheduled to appear until Sunday for a 2:45 pm panel on "How to pitch the media." However, I plan to attend at least some of Saturday's sessions.
Election's impact on investors
Now about that election. For Motley Fool Canada I just blogged on the implications for investors in How Monday's federal election could impact Canadian investors. Along similar lines, and as highlighted here on the Hub, the Post ran For many Canadians, this election is all about taxes. At the Globe, Rob Carrick focused on the probable impact for high-income earners: Liberal victory potentially taxing for high-income earners. Elsewhere in the blogosphere, Sheryl Smolkin's Retirement Redux provides a good senior-oriented overview in Senior's Election Agenda.
The Economist: next PM will inherit a shaky economy
Even the UK-based weekly newspaper, the prestigious The Economist, is paying attention to the Canadian federal election. It has a package of three stories, the lead one warning that Stephen Harper's long rule may be over: Struggling to Stay Afloat: Stephen Harper's long tenure as prime minister may be nearing its close. It also predicts in another piece that no matter who wins, a "shaky" economy will have to be dealt with: Living Dangerously: The next Prime Minister will have to deal with a shaky economy.
Space precludes listing the many other political stories that have run in the past few weeks, but via word-of-mouth in my own circle, there's been a lot of buzz about Ian Brown's excellent and long profile of Justin Trudeau in the Globe & Mail. Rather than provide the full link that works only for subscribers, here's a link that provides teasers to several recent Globe profiles of the candidates, including the aforementioned one by Brown.
If as many now anticipate, Justin does manage to oust Harper, I'd credit Brown's piece as well as one by the Walrus's editor Jonathan Kay, for being major influencers of the outcome. Kay's original Walrus piece was entitled The Justin Trudeau I can't forget. The piece was also carried in the National Post.
Beware of tax surprises in mutual funds
Good refresher in this weekend's Wall Street Journal on a situation that is similar on both sides of the border: Beware of Tax Surprises lurking in Mutual Funds.
Time to dollar-cost in to Emerging Markets?
If you missed it earlier in the week, the Financial Post also ran my monthly online column on ETFs, this one covering Emerging Markets: Jonathan Chevreau: What to consider when buying Emerging Markets funds.