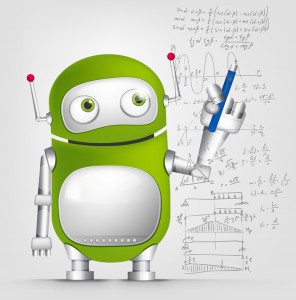 As the Hub predicted in October — BMO will be first big bank to enter robo-adviser space — the Bank of Montreal has officially launched a robo-adviser serviced called SmartFolio. According to Canadian Press, a trail run began on December 7th and it is now available to all investors as of Monday of this week.
CP notes that BMO is indeed the first of the big five banks to wade into the robo-adviser space, which shouldn't come as a surprise, since it had led the banks with its own line of BMO ETFs.  Toronto Dominion Bank is also expected to enter the market shortly.
Focus on Millennials
CP suggests SmartFolio responds t concerns that the bank could lose market share if young tech-savvy millennials abandon traditional bricks-and-mortar bank branches in favour of "fin-tech" startups with WealthSimple, NestWealth.com and Wealthbar. Like Wealthsimple, BMO says it designed its service with millennials in mind, given that they are comfortable doing things online and tend to have limited investment knowledge.
How will robos fare in bear market?
Now that we're in correction mode in most markets, it will be interesting to see how the various robo services perform. For some idea of how they did when markets swooned last August, refer to this Hub blog from October: How Robo Advisers handled the August market correction.