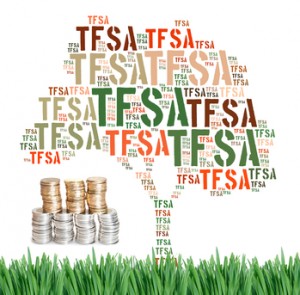 Ottawa is moving to steamroller the old $5,500 TFSA limit back into place by Jan. 1, 2016, less than a week after the federal clerk of petitions posted the government's version of the Working Canadians' TFSA petition to keep the annual contribution limit on Tax-free Savings Accounts (TFSAs) at the current $10,000 level.
Details also in my column in Tuesday's Financial Post or online, headlined TFSA cap cancels out benefits of 'middle class' tax cut, critics warn.
The URL for the federal clerk of petitions' TFSA petition is at https://petitions.parl.gc.ca
The Hub has been following this petition since its creation in the aftermath of the Liberal Government's electoral victory.
Last Thursday morning, Working Canadians issued an update that was posted at the Hub's sister site, Findependence.TV, because the Hub itself was down for maintenance that day. It was headlined Majority of Canadians support leaving TFSA limit at $10,000, poll shows.
Updated 3:15 pm.
Working Canadians issued two press releases today. The first was at 5 am under embargo and appeared on the original version of this blog. It is still there at the bottom, but we have added above it one issued mid-afternoon today:
Dear Working Canadians Supporters:
You may have heard that late yesterday afternoon the new federal Finance Minister Bill Morneau said the government was planning to proceed with reducing the Tax Free Savings Account (TFSA) limit from $10,000 to $5,500. As you may know, Working Canadians has waged a very successful campaign over the last few weeks to encourage Canadians to support leaving the TFSA limit at the current level. The support from Canadians of all income levels, of all age groups, and even of those supporting every political party has been overwhelmingly positive. Despite their claims to the contrary, if the government reduces the TFSA limit they will be doing so against the best interests of the vast majority of Canadians.
After we launched the initial Working Canadians electronic petition about a month ago to encourage the government to retain the Tax Free Savings Account (TFSA) limit at $10,000, the federal government very recently created its own online petition process (which did not exist previously) and which just became available last Friday. Working Canadians wasted no time in getting ourselves registered on this new system, and this formal government TFSA petition is now live at https://petitions.parl.gc.ca/en/Petition/Details?Petition=e-3
en français : https://petitions.parl.gc.ca/fr/Petition/Details?Petition=e-3
If you could help by going on this site and supporting us that would be greatly appreciated. It will only take a minute of your time to add your name to support this important effort to permit the 80% of Canadians who work in the private sector, who don't have a rich public sector pension, to have a decent retirement. As the government made a surprise announcement yesterday afternoon to move more quickly on reducing the TFSA limit than expected, we wonder if they got wind of our very successful campaign and are trying to cut it off as soon as possible to prevent it from gaining even more traction. Please help us by signing this newly-available petition as soon as you can, and encourage everyone you know to sign as well. Also, I have been encouraging people to send a tweet to the Finance Minister @Bill_Morneau to tell him we want our TFSA left alone, as we don't have the rich pensions that Members of Parliament and government employees enjoy. Please send Minister Morneau a tweet and let him know what you think!
Thank you very much for all of your support on this vital issue. If you signed our Working Canadians petition previously, thanks very much. We are now asking you to sign this new official government petition too at the link above. Sorry for the redundancy, but this government petition system has only existed for a few days so it wasn't available until very recently. Let's let the government know how much we love our TFSAs, and that we don't want them changed! After all, we pay tens of billions of our tax dollars every year so that government employees can enjoy very generous pensions. All Canadians should be entitled to a decent retirement, and TFSAs are a great way to help us help ourselves to achieve that.
Working Canadians also issued a news release this morning: WORKING CANADIANS SAY HANDS OFF OUR TFSA — AS LIBERALS CLAIM TO SUPPORT THE MIDDLE CLASS, THEY SHOULD LEAVE TFSAs ALONE. You can find it on our website http://www.workingcanadians.ca/news/
Please let us know if you would like to remain on our mailing list to receive updates at info@workingcanadians.ca
And, if you are not already, please follow us on twitter @WorkingCdns, on Facebook and please check out our website regularly for updates at www.workingcanadians.ca
Catherine Swift
Below is a the earlier press release issued by Working Canadians under embargo as of 5 am Tuesday morning, Dec. 8, 2015:
Working Canadians say hands off our TFSA
As Liberals claim to support the middle class, they should leave TFSAs alone
Toronto, December 8, 2015 – Although it is refreshing to see the federal Liberal government admit they erred regarding the amount of revenue they previously claimed would be raised by hiking income taxes on the "rich", they would be well-advised to also rethink their plan to reduce the limit of the Tax Free Savings Account (TFSA).
Work done by Working Canadians over the past month, including a public opinion poll and petitions, has shown that the TFSA is anything but a tool only for the "rich", and that the majority of low- and middle-income Canadians also very much support the higher limit. A majority of Canadians who voted Liberal in the recent election also support the current TFSA limit. "This government claims to be concerned that average Canadians are not saving enough for their retirement, and then weakens one of the key means for Canadians to save in a tax-efficient way?" asked Catherine Swift, spokesperson for Working Canadians. "That certainly doesn't sound like a consistent policy approach at all."
Another ostensible reason government has claimed for reducing the TFSA is that it "costs" the federal treasury too much. Yet, the federal government spends much more to enable government employees to enjoy very generous indexed pensions and other benefits on the taxpayer dime. "It is difficult to justify spending tens of billions of tax dollars on rich pensions for the 20% of Canadians who work for government, then turn around and say they can't afford a small fraction of that to run the TFSA program. Allowing the 80% of Canadians who work in the private sector to save for a decent retirement for themselves and their families is only fair," Swift said. Adding, "Prior to the election, the Liberals said they would be basing their policies on factual evidence. If they do intend to base policy decisions on fact, scaling back the TFSA limit should be the last thing they do."
Comments Working Canadians has received on its online petition are instructive. Here are some examples:
"Doesn't it make financial sense to keep as many Canadians as possible providing for their own retirement funds so that the existing system can better provide for those that truly need the assistance?"
"With such a low income, TFSAs are a necessary part of my retirement. Please do not reduce the limit."
"The TFSA is of great benefit to me as a one-income household senior. The amount should not be reduced."
"It should be higher than $10,000, not reduced. After all we are using after-tax dollars to create TFSAs in the first place."
"As a freelance contractor working in the real world, no one gives me a fat pension. Leave the TFSA limit at $10,000 and help hard-working Canadians help themselves."
The Canadian government has recently created a new online petition process. The Working Canadians TFSA petition can be found at https://petitions.parl.gc.ca/en/Petition/Details?Petition=e-3
Swift concluded, "Often an incoming government wants to change or water down policies of the previous government. In the case of the $10,000 TFSA, this temptation should be resisted so that all Canadians, not just government workers, can be permitted a decent retirement."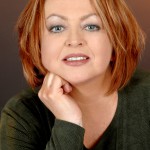 Catherine Swift is Spokesperson for Working Canadians, a not-for-profit organization dedicated to opposing the negative impact excessive union influence has on the Canadian economy and society.
To arrange an interview with Catherine Swift, contact Gisele Lumsden at 647 466-5509 or by email: info@workingcanadians.ca