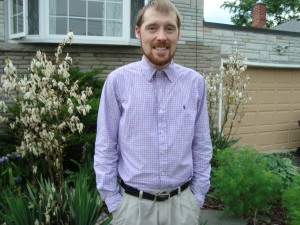 My latest MoneySense blog features 30-year old millennial and financial writer Sean Cooper, who is having a mortgage-burning party tonight to celebrate his paying off his mortgage in just three years. See Mortgage free by 31.
In an early guest blog here at the Hub, Cooper credited my financial novel, Findependence Day, with inspiring him to seek early financial independence himself. See also a second millennial's story at Two millennials well on the way to achieving early Financial Independence.
The book argues in particular that "the foundation of financial independence is a paid-for house."
Cooper apparently took this message to heart because. He doesn't even turn 31 for a few more months and has set his next goal to achieve a net worth of $1 million within four years. Well done, Sean, may you serve as an inspiration to your generation!
Click on the above link at MoneySense to find the full Q&A I conducted with Sean, or see this mirror blog at sister site FindependenceDay.com.