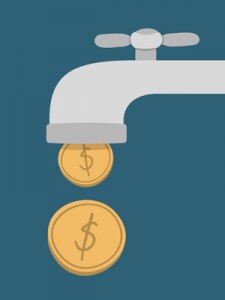 Good MoneySense blog today by fee-for-service planner Jason Heath. In Scared to spend your retirement savings?, Heath touches on a theme I suspect many baby boomers are going through as they prepare for the transition from full-time work to semi-retirement and ultimately full retirement.
I can relate to the anguish expressed by the subject of the piece, a single man now 56 who hopes to retire by 62 after a three-year transition phase of part-time work.
After 30 to 40 years of working, saving and investing — much of it tax-driven behaviour based on RRSP/IRA contributions and contributing to employer pensions — there's a real paradigm shift involved in moving from the "Wealth accumulation" mindset to the "Decumulation" one.
That's why two of the six main blog categories here at the Hub are dedicated to Wealth Accumulation (we call it Building Wealth) and Decumulation: which is where this particular blog post is housed.
If you're new to this section, check out some of Doug Dahmer's earlier blogs here or John Por's Decumulation Institute.
Note that this section also looks at Downsizing. Just as Decumulation is the mirror image of Wealth Accumulation, so is Downsizing the mirror image of Family Formation & Housing.        One reason Decumulation can be emotionally wrenching is that it is often accompanied by Downsizing, as realtor Linda Evans wrote on this popular piece late in March: More Boomers See Benefits of Downsizing their Homes.